SMB connectors use in connection of coaxial cable in range of radio frequency.
• Connector model: Nokia type, Pin Attached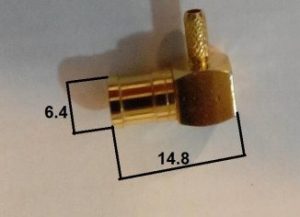 • Input Cable size: 1.5 mm
• Relative small size allows uses in applications where space is limited
• Applicable in BTS and GPS systems
Technical Specifications

 -55°C~+155°C
Temperature
 90%~95%(Temperature: 40±2℃)
Relative Moisture 
75Ω
Impedance
1000V rms (at sea level)
Withstand Voltage
≥ 5000 MΩ
 Insulation resistance
 ≤ 1.2
VSWR
0 to 4 GHZ
Frequency Rating

We have a global sales team to assist you with a variety of topics like new orders, activations, and managing your orders. If you would like our sales team to contact you, please complete the form below. …
You can unsubscribe at any time.