Features & Applications:
Duplex Fiber Optic Patch cord comprises of a fiber cable terminated with  two duplex connector at at either end  that allow rapidly  to connect to telecommunication equipment. The fiber optic patch cord come in many variations for fibers, cables and connectors.
It is suitable to use for telecom networks and also used for high speed metropolitan and
access network. Applications: Telecommunication Networks, Local Area Network (LAN), Connects Between fiber optic patch panel & network and etc.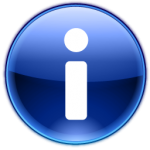 Approved by Shahid Beheshti University, Communications Infrastructure, Telecommunication companies, Telecommunication Company of Iran, SAIRAN Electronics Ins, and Iran's Ministry of Defense
SC, LC, ST,FC, MU connectors
Available in indoor or outdoor types
Jacket types PVC, LSZH & PE
Simplex or duplex, 0.9mm, 2.0mm or 3.0mm, OM1, OM2, OM3, OM4 multimode or OS1/OS2 (ITU-T G.652D), ITU-T G.657A1 & ITU-T G.657A2 single-mode
TIA-598-C standard colors
Return loss : PC>45 dB , UPC>55 dB , APC>60 dB , insertion loss<0.3dB (100% tested and recorded)
Premium quality Kevlar and aramid yarn
Small bend radius (7mm < R< 25mm)
Good exchangeability
Ceramic ferrules
Guaranteed quality and performance
Compatible with IEC, EIA(GR-326-Core)/TIA, ROHS, REACH,
Electrical and mechanical specification
Data
Item
Optic Fiber Patch cord
Product name
SM(OS1/OS2 (ITU-T G.652D), ITU-T G.657A1, ITU-T G.657A2)
MM (OM1, OM2, OM3, OM4)
Fiber type
SC/ST/FC/LC
Connector type
0.9mm, 2mm, 3mm
Product type
According to request of customer
Length
PVC or LSZH or OFNR or OFNP(on request)
Cable jacket type
Duplex
Fiber Count
<0.2dB , max:0.3 dB
Insertion Loss
PC>45 dB , UPC>55 dB , APC>60 dB
Return loss
≤0.2 dB 1000 times mating cycles
Repeatability
2 mm
Cable Diameter
Yellow, Orange, Aqua
Jacket Color
-40ºC to +85ºC
Operating Temperature
ITU-T G.652D), ITU-T G.657A1, ITU-T G.657A2, IEC 60784-1, IEC 61300, GR-326-CORE, GR-1435, ISO/IEC 11801, AS/NZS ISO/IEC 14763.3, IEC 61280-4-1, UL 94, ANSI/TIA-598C & RoHS
Standard