8P AISG Female Connector
8P AISG Female Connector is manufactured according to the AISG Standard (AISG C 485) typically used for AISG outdoor applications. The Antenna Interface Standards Group (AISG) published this AISG standard to describe and define the AISG connector (based on IEC 60130-9).
AISG/RET connectors and cable assemblies for wireless infrastructure and RF telecom infrastructures with RET (Remote Electrical Tilt) components.
Main applications AISG Female connectors are industrial controls, data processing, instrumentation, medical devices, feed telecommunication network and equipment, plus outdoor and marine application.
Features & Applications: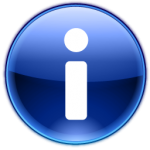 Conform to IEC 61076-2-106 Standard
Torque screwdriver usable
For indoor and outdoor use
Very high quality
Mechanical operation: 500 mating cycles.
IP67 protection
Available in male or female types
The connector should be tightened by hand or by special torque scredriver
Compatible with industry cables from Andrew, Kathrein, Ericsson, Huawei, RFS, and many others
Compliant RoHS
Electrical and mechanical specification
Item
Data
Product name
8P AISG Female
Connector Description
8 Pins Straight Female Connector for AISG RET Control Cable
Material and Plating
Center contact
Phosphor Branze -Silver plated
Body
Brass Plated Tri-metal
Insulator
PTFE
Electrical Characteristics
Contact resistance
5 mΩ(Max)
Rated voltage
300V
Rated current
4 A (power supply)
(at 50 °C air temperature)

Working Temperature Range
-40 °C~+80 °C
Mating cycles
≥500 times
Protection class
IP 67
Standards
IEC 61076-2-106